Nuklz N Large Print Keyboard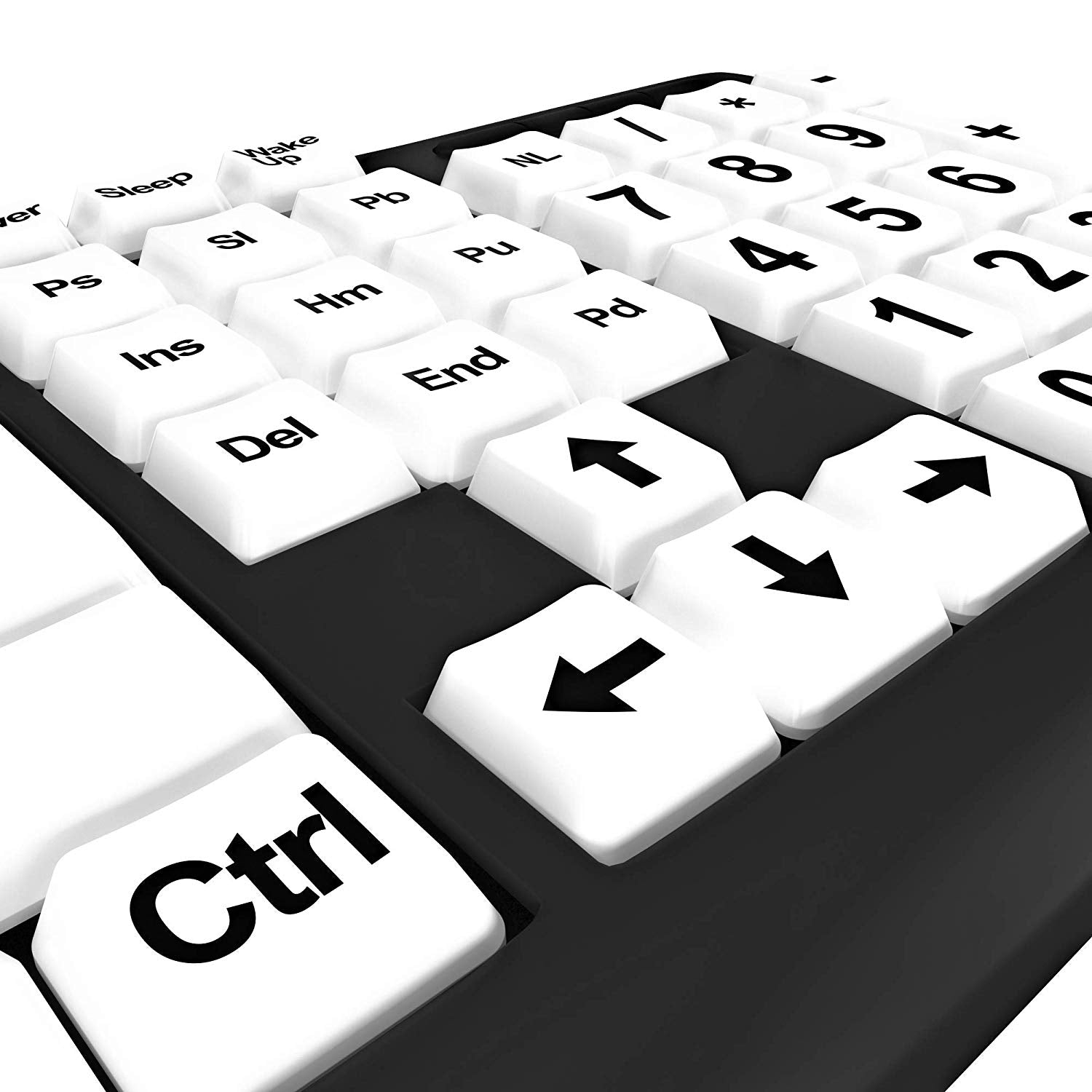 KEYBOARD FEATURES
High Quality
Manufactured according to the high quality standards of Nuklz N. Lightweight design and USB capability.
Advanced Technology
SIMPLE WIRED USB CONNECTION - No special software required. Compatible with Windows 98 and higher as well as Mac OS.
Large Print Sleek Design
Easy to see in low light. Designed for those with visual impairments or learning to type. Keep your hands in a relaxed, neutral position for effortless typing on a soft keys that give a quiet, comfortable typing experience.
NICE, SLEEK DESIGN
Nuklz N Large Print Computer Keyboard is designed with White Keys & Black Letters for Visually Impaired. It is slim and ergonomic. Sits comfortably on your desktop and is lightweight.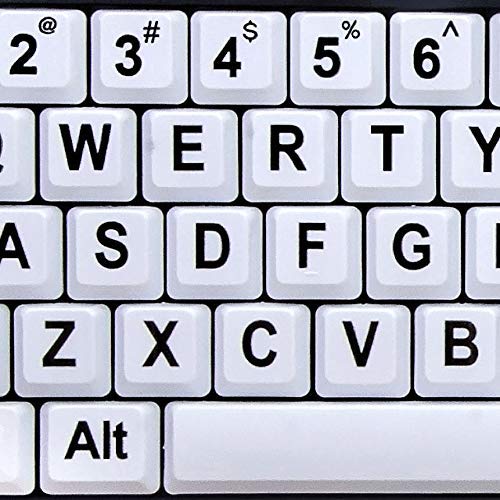 WORDS FROM OUR CLIENTS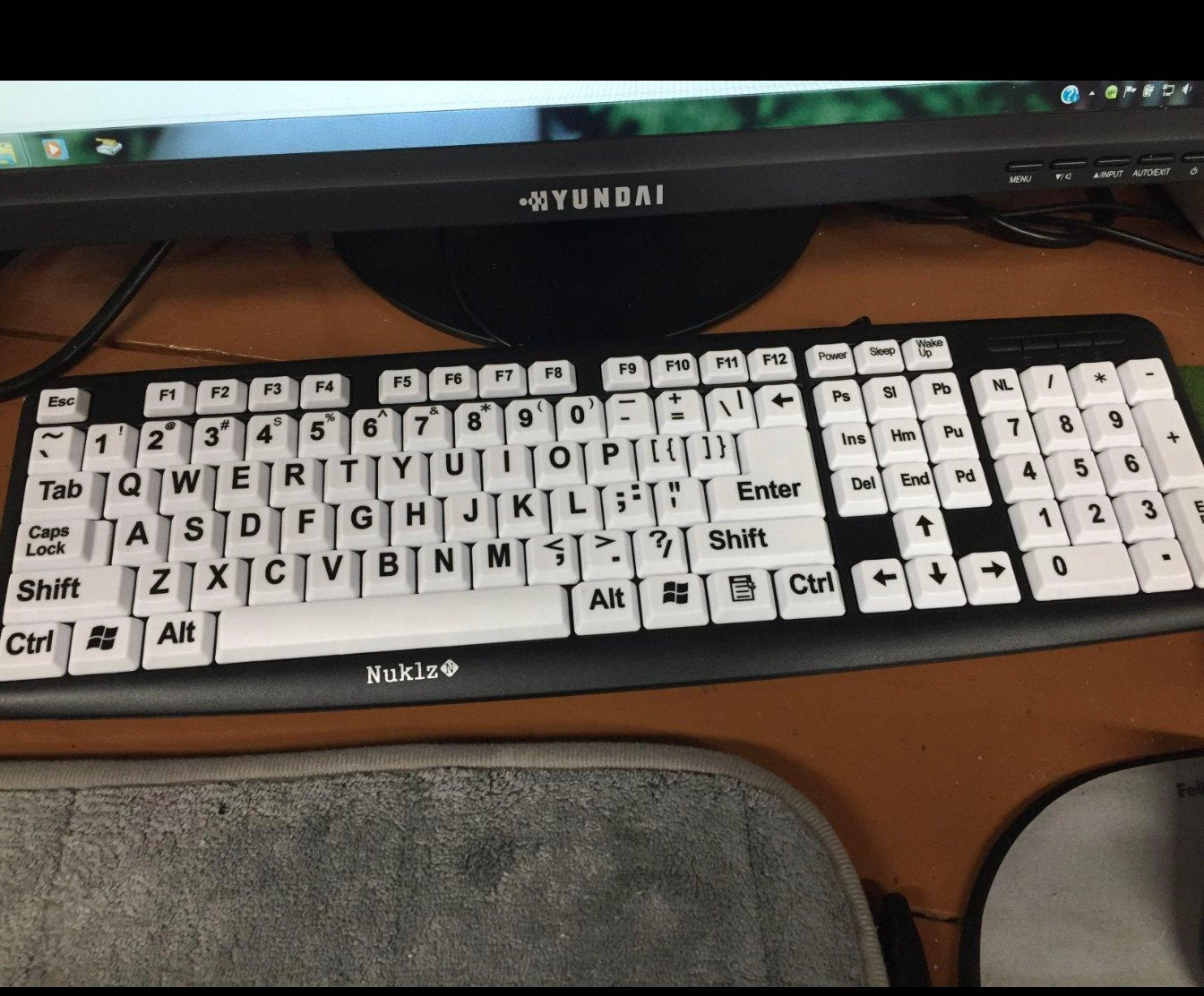 Finally a keyboard I can read and is easy to type on. I don't do a lot of typing but the keys on this unit is make a simple email a pleasure to type. Shipping was lightning fast. Can't beat the price either. It has a thin profile which I like as well since my computer is on my work bench and room is limited.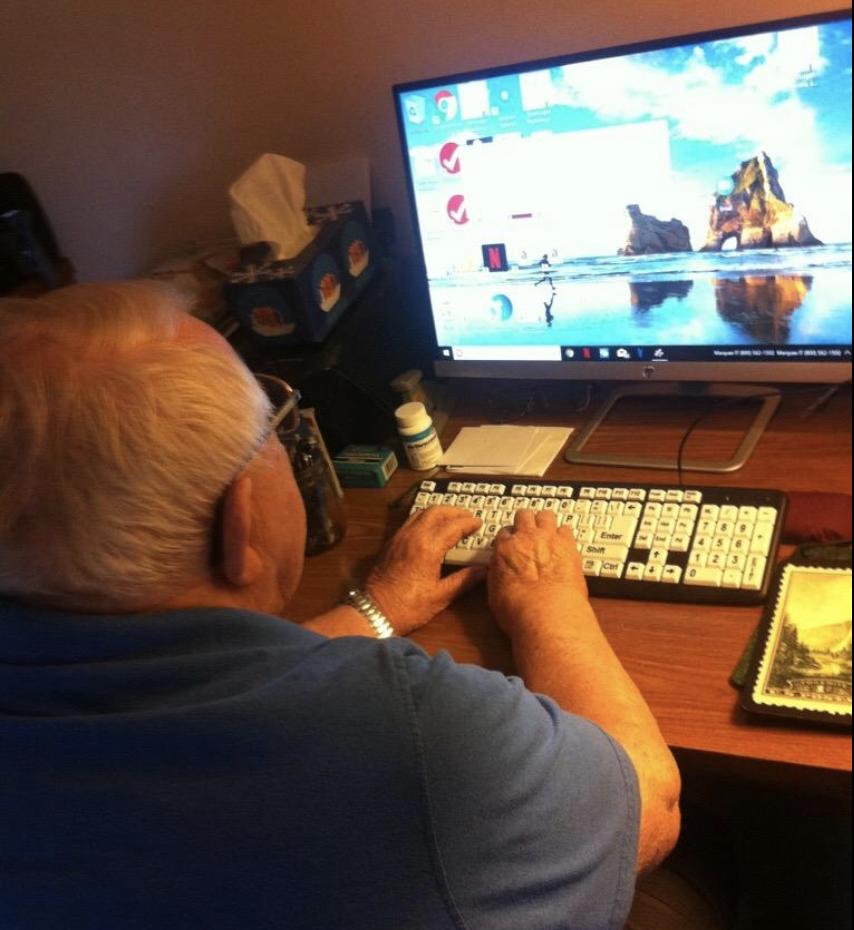 This is for my Dad, who has macular degeneration and can only see limitedly with one eye. He absolutely loves this keyboard. He can see the letters and his fingers do not slip to another key. No installation required, just connect it to your USB port and you are ready to go.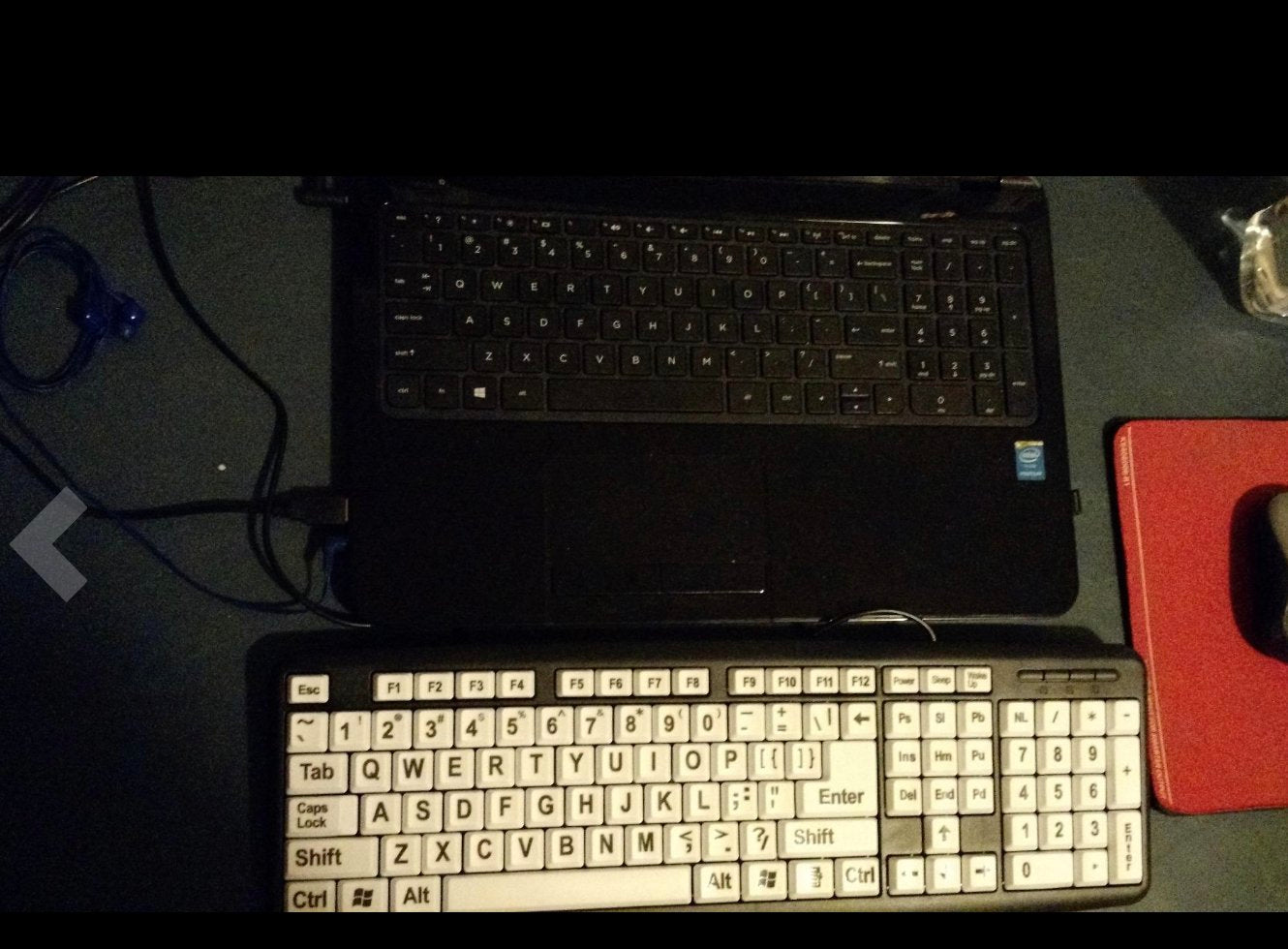 My mom is in her late 60s and is a techy and super smart and active, but her eyes are not what they used to be. Her sight has been getting worse over the years and I've seen her getting her nose almost to the keyboard when typing. So I thought this keyboard was going to be perfect for her, and I was right. My mom is very happy with it!
Nuklz N Large Print Keyboard